Native Advertising Solutions
Native Advertising


Welcome to our Studios!
At Axel Springer Brand Studios, we combine the digital and cross-media content and creative marketing power at Europe's leading publisher.
We think bigger. We entertain. We explain. We move.
We know how brand messages touch the hearts of Germans. On our own digital platforms with over 43 million UUs per month and on our strong social media sites from Facebook to Snapchat to YouTube.
Native journalists, video producers, digital strategists and cross-media experts translate brand goals into tailored storytelling and 360-degree campaigns with maximum impact. With our strong media brand portfolio, we reach all target groups with precision, create orientation, entertain and move.
In everything we do, we think of our users first.We need to reach out to them to win some of their precious media time for us.
WE LOVE GREAT STORYS.
Contact Person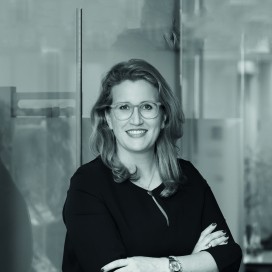 Juliane Sydow
Managing Director Brand Studios