Germany's biggest Sunday newspaper
BILD am SONNTAG
Sunday is decision day! BILD am SONNTAG boasts a closeness to the reader thanks to our highly credible editors who write on all subjects with a great deal of passion. This closeness attracts special attention. Important decisions are made on Sunday and BILD am SONNTAG engages and energises its 7 million readers on this special day.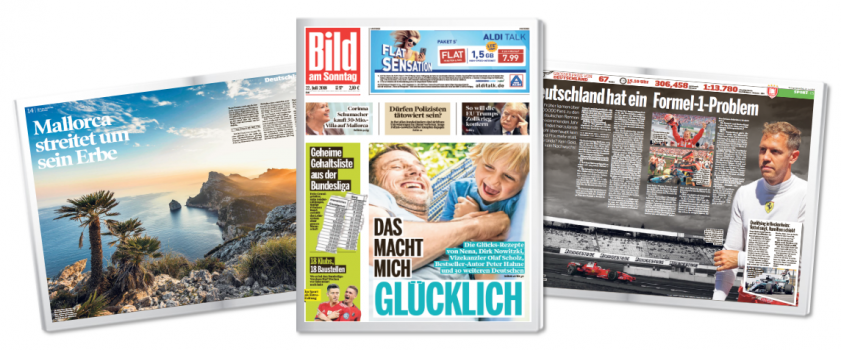 BILD am SONNTAG is…
…when journalism creates those aha moments, because all the relevant news from politics and business is just as first-hand as the exciting stories in the society and sports sections.
…when small stories leave a big impression. The editorial team reports at eye level and always portrays life authentically and from a personal perspective, so that everyone can relate to it.
…when a million men cheer for 11 men as they read the pull-out sports supplement, covering current sporting events, gripping meetings and exclusive interviews.
Germany on Sunday – BILD am SONNTAG.