Native Advertising Solutions
Native Advertising


As Europe's leading digital publisher more and more customers discover native advertising by the Axel Springer Brand Studio. Last year, we implemented more than 80 campaigns in the Native Advertising Units at BILD and WELT, achieving record results. And that is only the beginning. We at Axel Springer Brand Studio now operate across brands and are thus in position to find the best creative solutions for our customers with even greater efficiency and scalability.
PUBLISHER-DNA
With our campaigns we give communication and marketing goals the greatest possible relevance with maximum credibility. Our native advertising solutions build on the secure environments of our strong media brand portfolio.
STORYTELLING-COMPETENCE
With our strong media brands such as BILD and WELT, we reach all target groups precisely, provide orientation, entertainment and excitement. Native journalists, video producers, content strategists and social media experts translate brand goals into tailored storytelling and 360-degree campaigns with maximum advertising impact.
TAILORED SOLUTIONS
We see ourselves as drivers of innovation. With our know-how, brand messages are directed exactly at each target group: as video stories, VR experiences, high-image text reports or influencer campaigns. The best storytellers develop real success stories for strong brands– your target group will love it.
RELEVANT REACH
In everything we do, we put the users first. We need to prioritise this in order to gain some of their precious media usage time for ourselves. We reach your target groups in secure environment with maximum reach– on all screens, devices & platforms. We are wherever  Germany is digitally at home.
Contact Person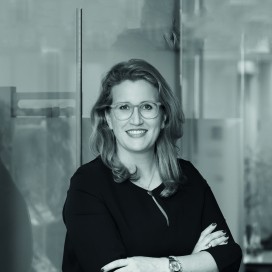 Juliane Sydow
Managing Director Brand Studios