The Bundesliga is the most important, most emotional and also highest scoring competition in Germany.
With 50 million fans, it offers everything YOU need.
No competition is like the German Bundesliga! See for yourself.
At Axel-Springer, we offer exclusive highlight clips with BILD as an official DFL partner, the fastest Bundesliga show right after the final whistle and now everywhere, thanks to our DOOH spaces. We are the #1 sports experts! As the leading medium in Germany, we cover all touch points.  Whether it's digital, social media, events, DOOH, podcast, print or TV, we offer everything related to the Bundesliga and shape the headlines in sports.
Everything you want
ATTENTION AND ENGAGEMENT
Everything you need
BUNDESLIGA AND BILD
So experience the new Bundesliga season 2023/24 bei BILD, SPORT BILD, Welt, Transfermarkt and Sport1!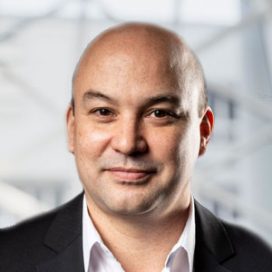 Heiko Rönnau
Head of Brand Partnerships Sport Crossmedia
Hamburg

Pia Romanowski
Marketing Manager Brand Management Sport Digital
Berlin