Make your brand big.
WELT Print
WELT stands for a broad range of print, digital and TV publications. WELT covers all journalistic formats – from news and opinions to documentaries.
Every story – whether in text, video, photo or live reports – follows the claim to inform reliably and user-oriented and to inspire our audience equally with passionate journalism, innovative products and the joy of experimentation.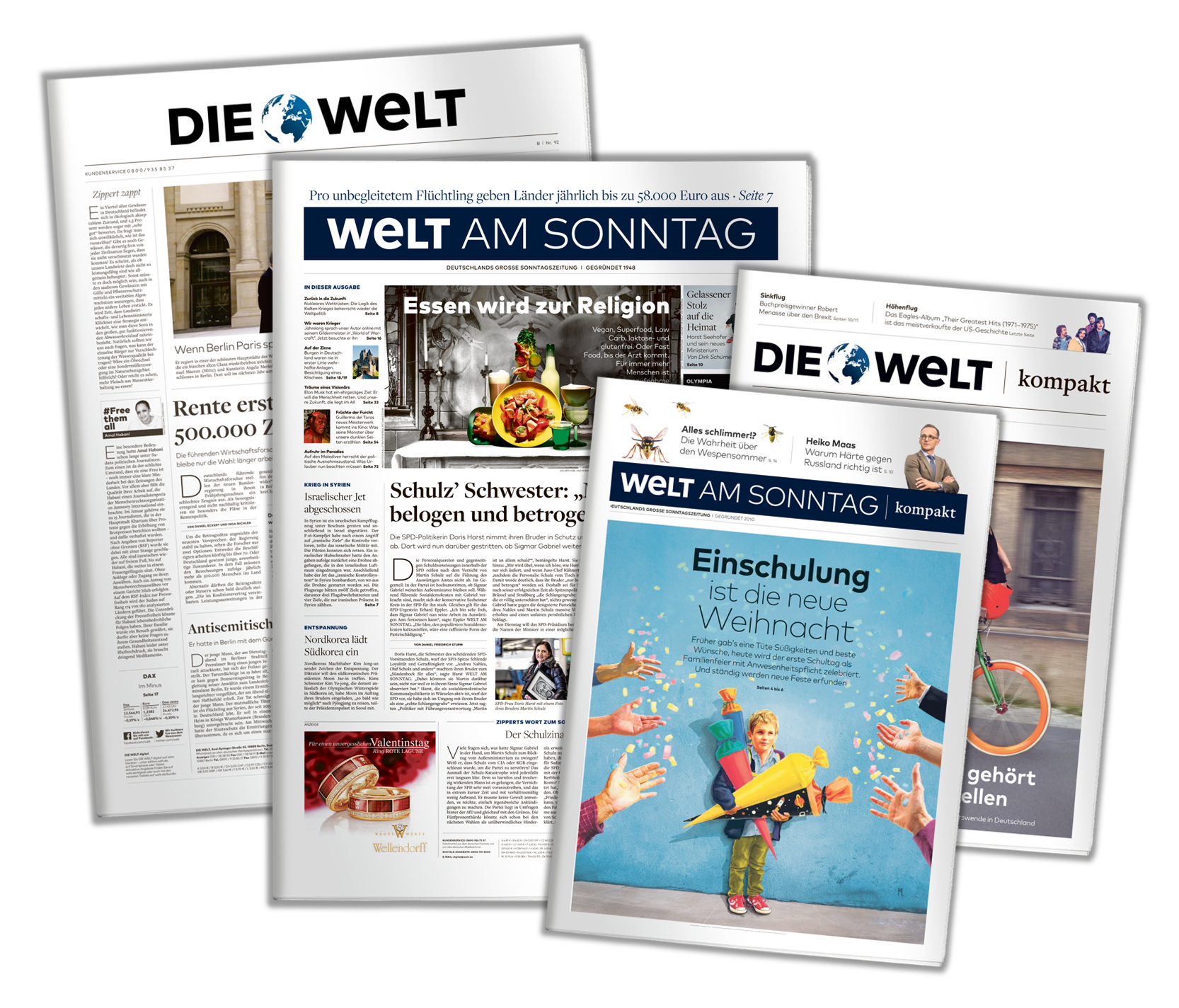 WELT Print Total
WELT Print Total is the new booking unit of WELT Print Working Day (DIE WELT Mon.-Sat.) and WELT AM SONNTAG including Kompakt editions (except Saturday).
WELT AM SONNTAG is the market leader among quality Sunday newspapers and is considered one of the best designed newspapers in the world. At the same time, WELT AM SONNTAG is an writers' paper that emphasises polished writing and sound arguments. Surprising background stories, up-to-date analysis, exclusive interviews and entertaining topics with high standards define the editorial spectrum.
This also includes analyses and forecasts from the financial sector, exciting sportsnews as well as exclusive reports concerning topics such as style and culture, real estate, travels and engineering.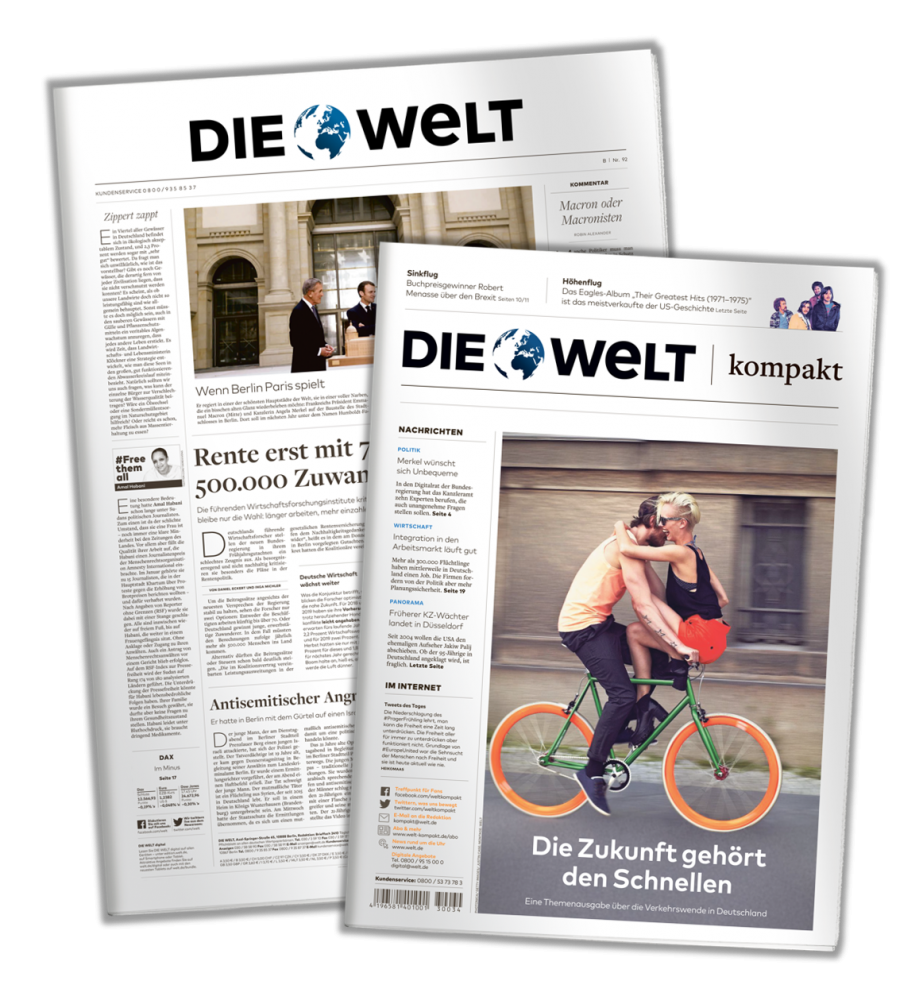 WELT Print Working Day is the new booking unit of DIE WELT (Mon.– Sat.) and DIE WELT Kompact (Mon.– Fri.) as one booking unit with two formats (except Saturday): DIE WELT in nordic format and DIE WELT Compact in tabloid format.
DIE WELT – the national quality newspaper is one of the leading daily newspapers in Europe. DIE WELT focuses on what constitues the strength of a modern daily newspaper: the written word. More major themes, more thoroughly researched and more extensively commented – newspaper as it must be today.
In the departments of Politics, Business & Finance and Culture, DIE WELT offers clearly structured news, analyses and commentaries. Two daily regional editions in Berlin and Hamburg report on local topics.