Your Flexibility will be rewarded – Simple and easy!
BILD StandBy Offer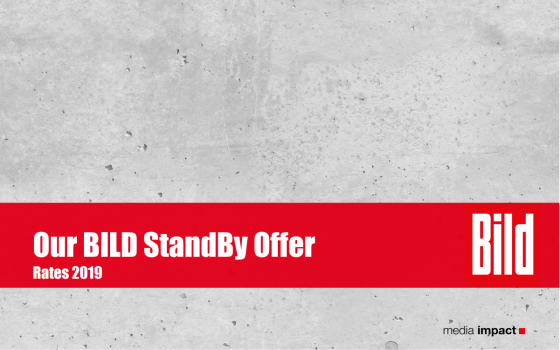 BILD shows a read through rate of more than 90% with a front page attention of 100%.
Benefit from both great level of attention and enormous reach with an unbeatable price saving!
StandBy formats on BILD's front page can be booked individually, as well as in advertising package.
Please indicate the earliest publication date and we shall determine the exact publication date within 4 weeks.
You can benefit from a price saving up to 55%!
Click here for more information.