The Perfect Tree for Christmas


BILD.de and OBI jointly presented the "Volks-Weihnachtsbaum". The promotion on Axel Springer's media platforms took place between 24 November and 23 December 2017.
The decorated fir tree with the OBI beaver shone in all its splendour on an online campaign stage, in eye-catching print advertorials and in other advertising media. All ad materials were designed by Creative Services, Media Impact's in-house creative agency.
When buying the "Volks-Weihnachtsbaum", customers not only received a fine fir tree, but also a 10% discount voucher on their next purchase.
The campaign was a complete success – the "Volks-Weihnachtsbaum" was sold out in OBI's online shop in no time!
Sample advertising media: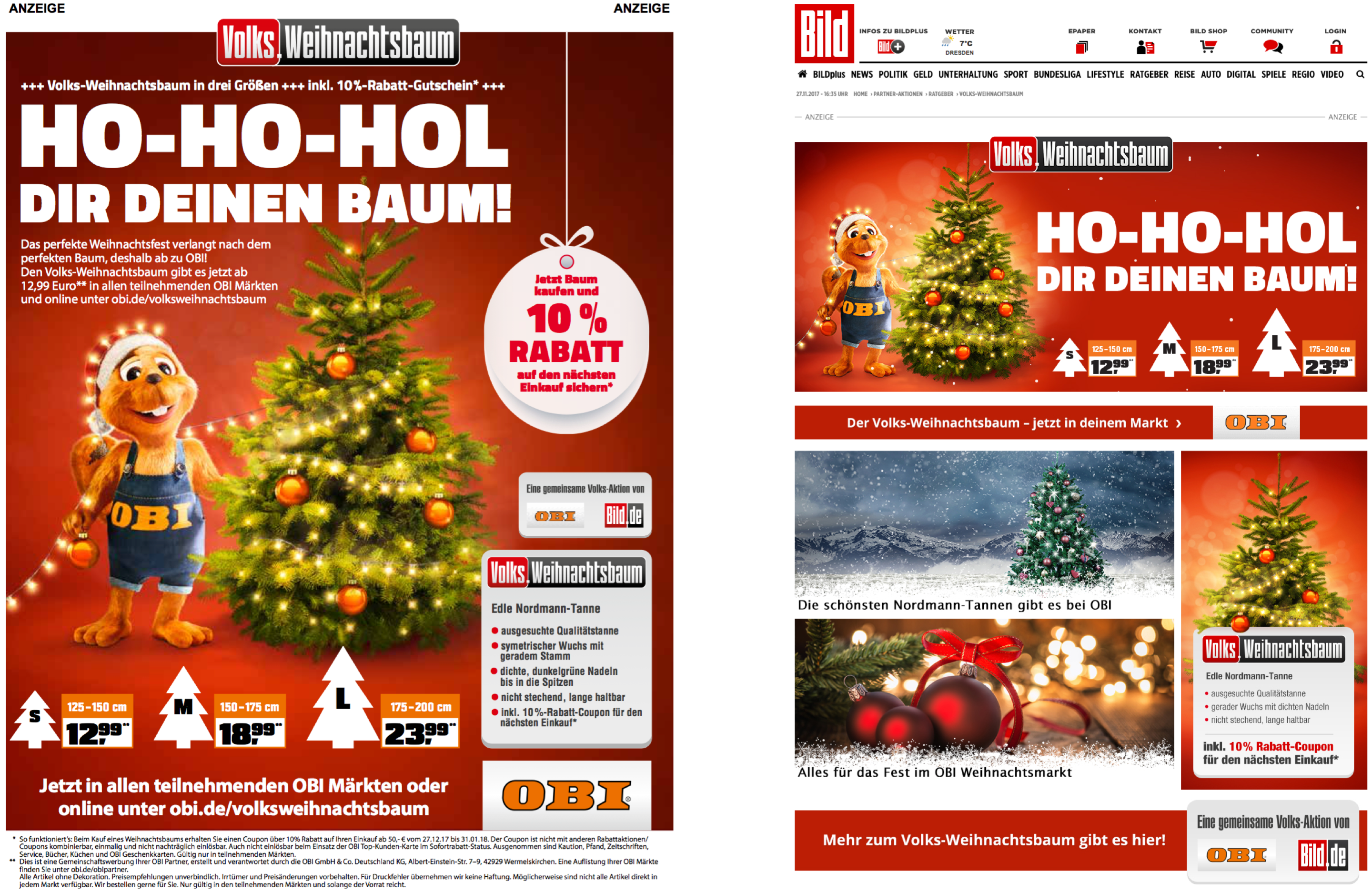 Established in 2002 as one of the most successful cross-media concepts, "Volks-Aktionen" (People's campaigns) markets products jointly with BILD.de.
The combination of all BILD media brands with eye-catching forms of advertising and a design in BILD's typical look & feel means "Volks-Aktionen" are guaranteed to bring you high volume cooperations.
What the "Volks-Produkt" (People's product) offers:
Cross-media product campaigns
A high advertising impact in wide-reaching media
High sales values
High first-time buyer rate
Product enhancement through credibility and expertise
Positive image transfer from joint endorsement
"Volks-Produkt" logo as a seal of quality
Use of campaign logos for own promotional activities and at the PoS
Contact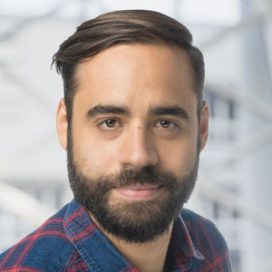 Christoph Schmidt
Senior Marketing Manager | Leitung Markenkonzepte
Berlin